Roman wrote:

Never heard about that. The closest to that which I recall was in 1969, when our local Top 40 station CHUM, edited the word "Christ" from the line "Christ you know it ain't easy", from The Beatles' Ballad Of John & Yoko.
"Jesus" was also a name that caused controversy in Canada over a song I have to admit I've never even heard of. Maybe the fact they wouldn't play it is the reason.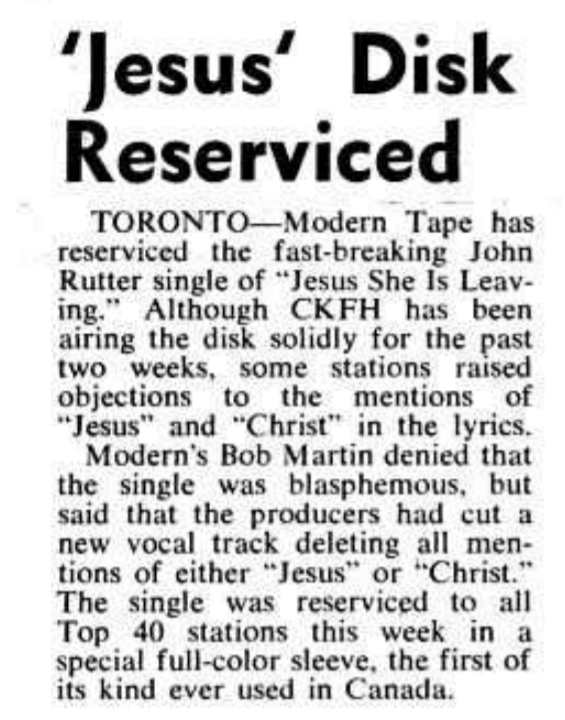 Another song that CHUM banned (but rival Toronto station CKFH played) was the sexy "Je T'Aime" by Serge Gainsbourg and Jane Birkin.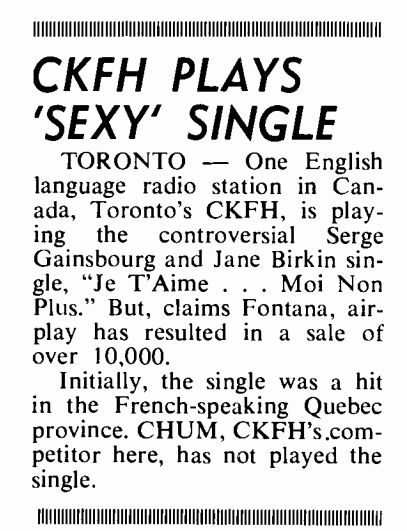 Last edited by aflem (September 28, 2022 1:05 pm)